BEST ORIGINAL SCREENPLAY:
1. Spike Jonze
, Her
This is a total outside guess, but after seeing a list of potential nominees, I think that this just fits the bill for a true winner. Spike Jonze has yet to win an Oscar, despite being nominated before. Also, this film is going to have originality and the story's basic idea is nothing less of relevant, especially with the advent of Siri technology.
2. Woody Allen,
Blue Jasmine
Woody is on a hot streak right now.
Blue Jasmine
is his best film in years, and the film certainly deserves recognition. It will, in this category. The film handled the dramatic and comedic aspects in a way no other director could. Great movie.
3. Joel and Ethan Coen
, Inside Llewyn Davis
If their most off-kilter films earn nominations (
A Serious Man
), that must mean that a more mainstream Coen picture with even better reception deserves a nomination.
4. Eric Singer and David O. Russell,
American Hustle
Another man on a hot streak, David O. Russell will probably nab a nomination for this political thriller. Looks good.
5. Kelly Marcel and Sue Smith,
Saving Mr. Banks
I think between this and
Gravity
, the wittier dialogue in this will trump the technical lingo and nervous screaming of
Gravity
. If there's any consolation,
Gravity
most definitely will trump
Saving Mr. Banks
in the visual categories.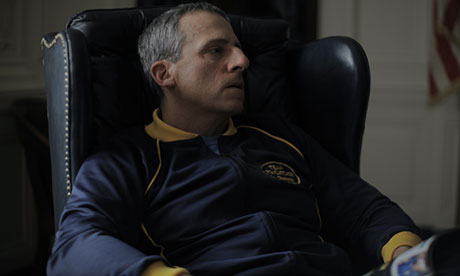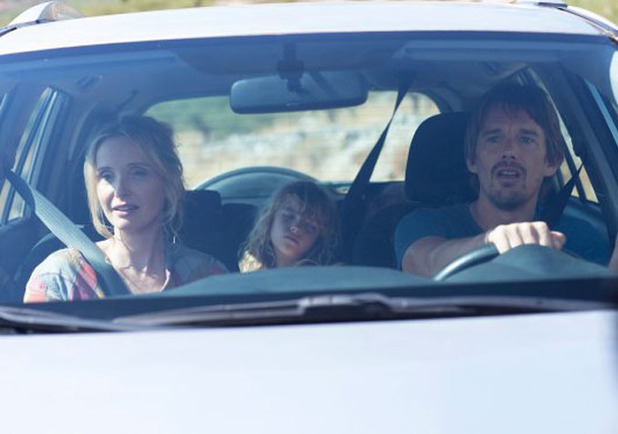 BEST ADAPTED SCREENPLAY
1. Terrence Winter,
The Wolf of Wall Street
Winter is already well-known across Hollwood with his work on the TV show
Boardwalk Empire
. This latest Scorsese picture looks really exciting, awesome, and funny. I really can't wait.
2. John Ridley,
12 Years a Slave
Django Unchained
is really this film's crux. This movie, discussing slavery, will get more mainstream recognition because of
Django
. However, I don't think the Academy will want to recognize two slavery films in two years, especially in such familiar categories. At least a film by Steve McQueen will get Academy recognition in the first place.
3. E. Max Frye and Dan Futterman,
Foxcatcher
I think this is one of the strongest Best Picture contenders we've got this year, so I feel it is necessary to predict the film in many prime categories, including screenplay.
4. Richard Linklater, Ethan Hawke, and Juile Delpy,
Before Midnight
This is the year's best film, without a doubt. The previous film in the series,
Before Sunset
, managed a nomination in this category nine years ago. I certainly hope that this film in the
Before
series manages another nom.
5. Tracy Letts
, August: Osage County
A preview screening of the film way back in March/April revealed high praise, despite the soapy Weinstein trailers. This is the adaptation of a prestige play, with a prestige cast working on it too. This certainly will get recognized one way or another.