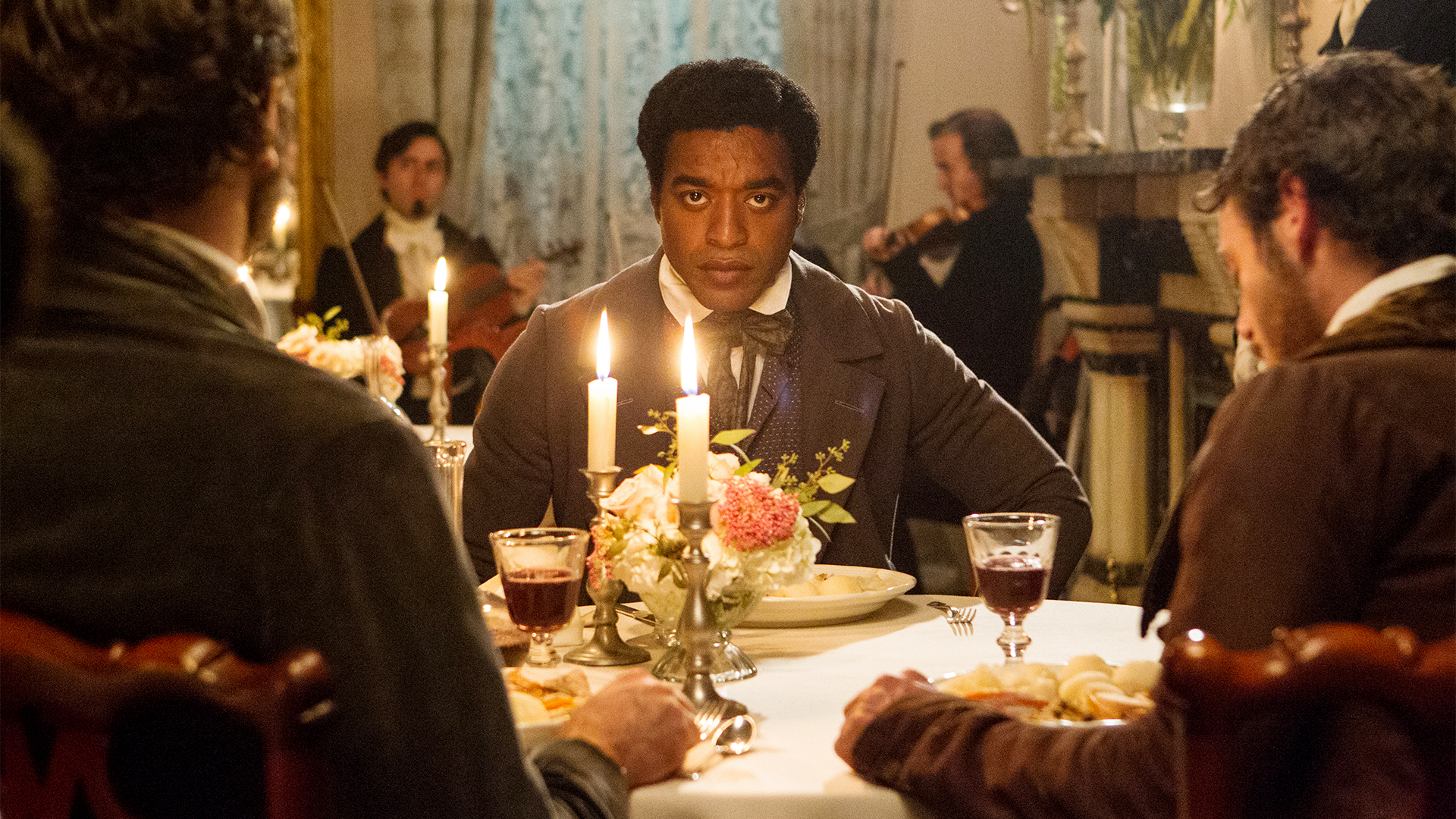 The NYFCC (New York Film Critics Circle) and the National Board of Review will be announcing their award winning films on Tuesday and Wednesday respectively. I've always said Oscar season started in Cannes, and I've said it started at Venice and TIFF, but honestly, this Tuesday and Wednesday are the honest start of the Oscar race. Let's start with the NYFCC.
When it comes down to Best Picture, NYFCC chooses films that happen to have what I'm calling 'the metascore correlation': The idea that films with a metascore of 90 or above on Metacritic have the highest likelihood of winning. Last year,
Zero Dark Thirty
won with a metascore of 95,
The Social Network
won with a 95, and
The Hurt Locker
won with a 94. 2011's winner,
The Artist
, won having a score of 87, the closest movie of the year to be near 90 besides
A Separation
.
This year, we have to strong contenders that are above 90:
Gravity
and
12 Years a Slave
, with 96 and 97 respectively.
12 Years a Slave
is at an advantage for having more scores of 100 (and having the higher score overall), so I predict it will win Best Picture come Tuesday.
Best Director and Picture correlate usually, so I'll say Steve McQueen will win the director prize. NYFCC likes to clump film performances together for acting prizes, like last year McConaughey's supporting actor win for
Magic Mike
and
Bernie
. I predict McConaughey to win again for
Dallas Buyers Club
, and his work in
Mud.
Best Actress will probably go to Cate Blanchett, or maybe even Adele Exarchopolous for
Blue is the Warmest Color.
Exarchopolous will probably win the LAFCA and NSFC prizes, so for now I'll say, put your money on Blanchett in
Blue Jasmine.
(I don't think anyone bets money over this, though).
Supporting Actor will go to Michael Fassbender for his tremendous work in
12 Years a Slave
, and Supporting Actress will go to Lupita Nyong'o for
12 Years a Slave
. To reward the best film of the year,
Before Midnight
will probably take the screenplay prize (it sure deserves it!). Foreign Film will probably go to
Blue is the Warmest Color
. A complete, uncluttered list of predictions are below.
Best Film
12 Years a Slave
(alt.
The Wolf of Wall Street
,
Inside Llewyn Davis
)
Best Director
Steve McQueen,
12 Years a Slave
(alt. Alfonso Cuaron,
Gravity
, Martin Scorsese,
The Wolf of Wall Street
)
Best Actor
Matthew McConaughey,
Dallas Buyers Club
,
Mud
(alt. Robert Redford,
All is Lost
, Chiwetel Ejiofer,
12 Years a Slave
)
Best Actress
Cate Blanchett,
Blue Jasmine
(alt. Adele Exarchopolous,
Blue is the Warmest Color
, Sandra Bullock,
Gravity
)
Best Supporting Actor
Michael Fassbender,
12 Years a Slave
(alt. Jared Leto,
Dallas Buyers Club
, Jonah Hill,
The Wolf of Wall Street
)
Best Supporting Actress
Lupita N'yongo,
12 Years a Slave
(alt. June Squibb,
Nebraska
, Jennifer Lawrence,
American Hustle
)
Best Screenplay
Richard Linklater, Julie Delpy, Ethan Hawke,
Before Midnight
(alt. Terrence Winter
, The Wolf of Wall Street
, John Ridley,
12 Years a Slave
)
Best Foreign Film
Abdellatif Kechiche,
Blue is the Warmest Color
(Paolo Sorrentio,
The Great Beauty,
Asghar Farhadi,
The Past
)
Best Cinematography
Emmanuel Lubezki,
Gravity
Best Animated Film
Hayao Miyazaki,
The Wind Rises
Best First Film
Ryan Coogler,
Fruitvale Station