1. Cate Blanchett,
Blue Jasmine
A lock for a nomination, and maybe a lock for a win. Blanchett, one of the best actresses in the movie business, bit off a brilliant Blanche Dubois-like part offered by the once great Woody Allen. She won for her fun work in
The Aviator
, but that was a Supporting Oscar. Since she really is one of the best actresses in the business, she certainly deserves a lead actress prize, and this should be the one that gives it to her.
2. Sandra Bullock,
Gravity
A sci-fi movie getting an acting nomination? Sandra Bullock, potential two-time Oscar winner? Both sound off, but when you see
Gravity
, both things seem so possible. Bullock delivers a superb performance as scientist Dr. Ryan Stone, stranded in space alone. And since she is alone for most of the movie, she absolutely CARRIES it. I really don't care who would win, Blanchett or Bullock, because both are excellent. And I'm so glad that I'm not an Academy member, since I won't have to decide.
3. Emma Thompson,
Saving Mr. Banks
A relic of 1990's film, Thompson is back with a vengeance in another period drama that is instead set in America over Europe (she is still British!). Mild reactions out of London, but the AFI premiere in LA has spoken many great things about Thompson and Hanks. Will she be recognized? Maybe. Nominated? Definitely.
4. Judi Dench,
Philomena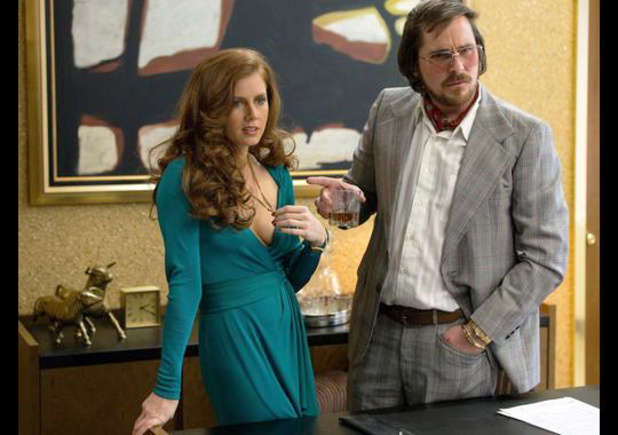 Judi Dench is a pretty well-regarded actress right now, and almost got an acting nomination for a Bond movie last year. This time around she's in a true story that's being backed by the Weinsteins. Definitely one to watch and a serious contender for the top prize.
5. Meryl Streep,
August: Osage County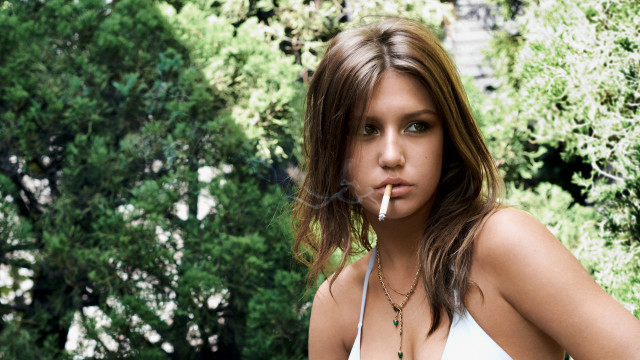 She's Meryl Streep. With the Weinsteins backing her. The only problem is that I've heard she's not campaigning at all, and I'm not even sure if this is a leading role or a supporting role. She's #5 for now, but she's the weakest one on the list because of...
Keep an eye out for...
Amy Adams,
American Hustle
With
The Fighter,
director David O. Russell got 3 acting nominations (including Adams). With
Silver Linings Playbook,
O. Russell got nominations in all four acting categories. With
American Hustle,
he is definitely a man to watch out for. Christian Bale, Amy Adams, Bradley Cooper, Jennifer Lawrence, and Jeremy Renner are all on the outside of the nomination bubble and looking in. But with O. Russell at the helm, and assuming the movie's good (which reports from AFI say that the first 6 minutes were), we're going to see some nominations.
Adele Exarchopolous,
Blue is the Warmest Color
The Academy is not afraid of foreign performances, a la Emmanuelle Riva for
Amour
. What they are afraid of is sex, which this film is getting almost all of its publicity for. What Exarchopolous has going for her is that she's already started to campaign, and reviews for the film are strong. She probably won't get an O
scar nomination, but she will nab critics prizes, I'm sure.
Kate Winslet,
Labor Day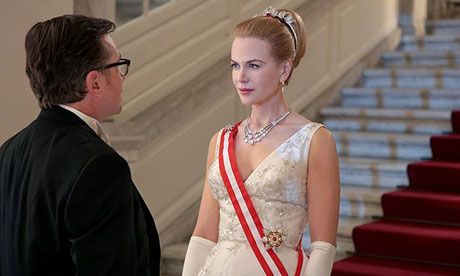 I read Joyce Maynard's
Labor Day
last week, and it was something I thoroughly enjoyed. It's a great fit for Winslet, and reviews out of TIFF and Telluride suggest her performance is strong. However, consensus is saying the movie isn't, so... maybe a Golden Globe nomination?
RIP
Naomi Watts,
Diana
Remember when this movie was supposed to be an Oscar contender? I predicted a tomato score near 60%-70%, but at one point the reviews were at 2%. 2%. Let that soak in. RIP
Diana.
Nicole Kidman,
Grace of Monaco
The teaser that premiered was actually pretty decent, but never for one second did I think that Nicole Kidman would match Grace Kelly. The film has moved to some undetermined date next year, so for now, RIP
Grace of Monaco.
'
Marion Cotillard,
The Immigrant
The film will go VOD and small theatrical release next year in Spring. Cannes reception was also decently mixed. RIP
The Immigrant
(I personally preferred the title
Lowlife
).