BEST ACTRESS:
1. J. Law for
Silver Linings Playbook
.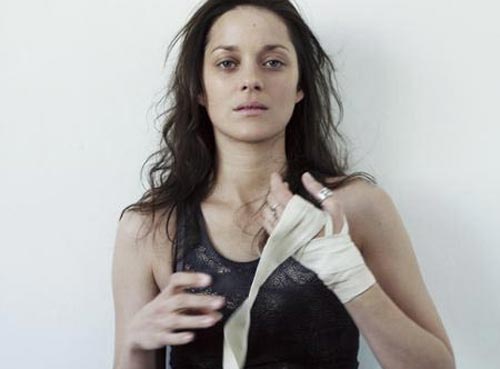 She's young. They're in love. I mean 'They' as in the Academy. She basically was the main reason
Winter's Bone
got the nomination for Best Picture.
Silver Linings
is a crowd pleaser, and being the main star of
The Hunger Games
is only going to help her.
2. Marion Cotillard for
Rust and Bone
Since Missy C has been a winner of Best Actress before, for a French film. Isn't
Rust and Bone
a French film? This year's Best Actress pickings have been reasonable slim, and her nomination is near lock. Also, being a French goddess and being in
The Dark Knight Rises
is only going to help her.
3. Quevenzhane Wallis for
Beasts of the Southern Wild
The best thing of Wallis' performance is that she was a natural Southern. She was born for the role. It was so unusual to see something so human in such a fantasy. The only thing limiting her nomination is her SAG ineligibility.
4. Emanuelle Riva for
Amour
The old farts in the Academy will vote for her for what she's done (
Hiroshima mon amour
). The others will vote for her because she has an amazing performance in this foreign film. The main thing limiting her is the fact that the film is foreign. That probably could limit Marion Cotillard.
5. Tie between Jessica Chastain (
Zero Dark Thirty
) and Naomi Watts (
The Impossible
)
JC is one of the stars that's taking Hollywood by storm, who can do art-house and blockbuster with ease.
Zero Dark Thirty
looks to be both. The film has yet to be seen, but Annapurna Productions and Sony has faith in the film. Naomi Watts has been praised for many performances, but has only nabbed one nomination, all the way back in 2003. So Chassy is only getting more popular, and Watts is losing her footing. However,
The Impossible
is a disaster true story tale, which will appeal to all members.
Zero Dark Thirty
is definitely going to get some controversy for its themes. However, it will appeal to those who voted for
The Hurt Locker.
I am conflicted.
Screenplay nomination predictions due tomorrow.