YOU'LL WIN AGAIN
SOMEDAY
YOU'LL WIN AGAIN
SOMEDAY, TOO
Most Americans go to school, especially in the teenage years. I am currently a teenage school lad, so I have to work from 7:00-3:00. The nominations were announced at 7:30, so I chose to listen to the YouTube livestream in the library. When you only listen to audio, your mind can play tricks on you. You can mistake words. Like Benh and Ben.
A simple explanation: I was listening to the nominations, and the last nominee announced was Benh Zeitlin,
Beasts of the Southern Wild
. I, of course, first heard the word Ben, so I assumed "Oh, Ben Affleck,
Argo
." But Zeitlin was added on to the name, and all became clear: THE BENH ZEITLIN, THE KID WITH A CAMERA THAT MADE A FILM FOR $180K. Wow. I was more shocked by the inclusions than the exclusions. I then realized Bigelow and Affleck were snubbed for their political thrillers, and instead two independent films with little known actresses made it in.
BEST PICTURE: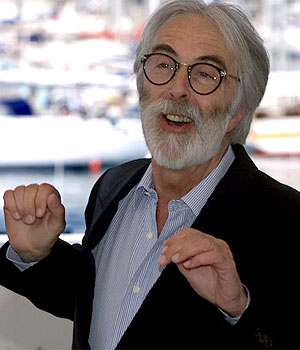 LIKE A BOSS #YOLO
I really, really wanted
The Master
to get in. Alas, it didn't, but the nominees this year were very good.
Amour
and
Beasts of the Southern Wild
both were on my top 10, albeit, the bottom. I pined for
Les Miserables
not getting not nominated, and I wish
Moonrise
was nominated.
Moonrise
was picking up steam toward the end of the race, and so was
Skyfall
.
BEST ACTOR:
Joaquin made it in. It was a good lineup.
BEST ACTRESS:
No real shocks, unless you count Marion Cotillard not making it in as a 'shock'.
BEST SUPPORTING ACTOR:
It's a bummer Leo DiCaprio didn't get in, but the Academy did nominated the better
Django
performance: Christoph Waltz. There were no real surprises, but I wish Bardem got one for
Skyfall
.
BEST SUPPORTING ACTRESS:
There were only really 4 contenders for this one, so Jacki Weaver making it in didn't come with too much surprise. Again, no real surprises.
BEST DIRECTOR:
Where as the acting categories were not that surprising, the directing category was the bulk of all surprises. I really wish Bigelow got nominated for her masterpiece
Zero Dark Thirty
over Benh Zeitlin's
Beasts
.
THE SCREENPLAYS:
In the beginning of the season
,
I thought
The Master
would win Best Original Screenplay. Instead, it failed to get nominated, being cut out by
Flight
. Bummer, but that was probably the only surprise in the whole category. Adapted was predictable, unless you consider
The Perks of Being a Wallflower
as a lock.
Remember, TheScreenTeen is not dead after Oscar Nomination announcements! Only after the big show does he hibernate. Be sure to check in on ABC on Febuary 20-something for the Oscars!