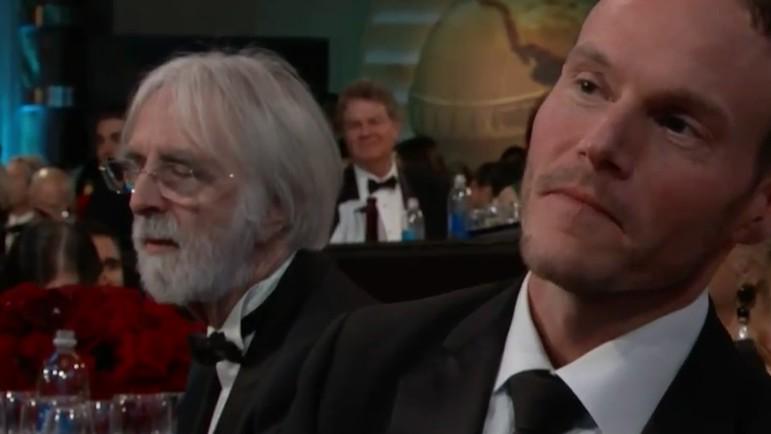 @Michael_Haneke heres me havin a secret nap when @benaffleck was
doin his speech! Wot did I miss? Did he announce daredevil 2 yet lol
I DON'T CARE IF I'M TOO LATE FOR THIS. BETTER LATE THAN NEVER!
The Golden Globes were almost two Sundays ago, but I'm hoping I'm not two late for this.
Should I have been shocked by the
Les Miserables
victory? No. But I was. I did more reading after the show to learn that the Globes go more for good musicals than great comedies. Here is a recent track record.
2006:
Dreamgirls
>
Little Miss Sunshine
2007:
Sweeny Todd > Juno
This year was no different. I am happy I did reasonably well with my predictions, despite losing in both big categories. In all seriousness,
Argo
was a bit of a surprise
.
The Globes loves themselves some George Clooney (a producer of
Argo
). It does make sense for
Lincoln
to have won, since it did nab the most nominations in Globes history. Films dream of getting 7 nominations at the Oscars!
There were no big surprises in the acting categories, which is probably a bad sign to Naomi Watts' Oscar campaign. It is weird to see that Affleck won the Globe for Best Director, despite not getting an Oscar nomination.
Spielberg has been left in the cold. He has hardly won any directing prizes, yet his two prime competitors Bigelow (NYFCC, National Board of Review) and Affleck (Critics Choice, Golden Globes) did not get nominations.
THIS IS ONE MESSED UP YEAR.